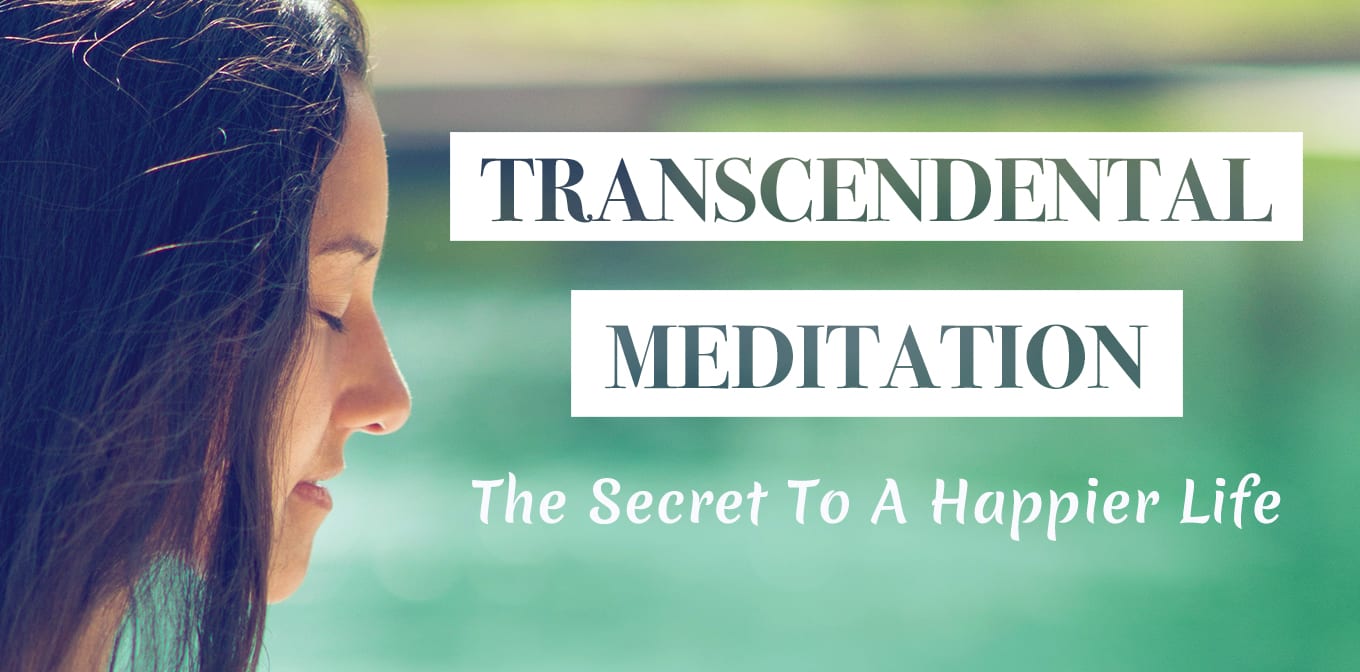 Transcendental Meditation, The Secret to a Happier Life
Looking for a way to live a healthier and more beautiful life? Transcendental meditation could be the answer for you. It is a popular meditation technique which allows you to explore the true you.
It's simple and easy to practice and it can change your life!
What is Transcendental Meditation?
It is a special form of meditation which involves the use of mantra or sound to relax your body, to reduce stress and for self-development. While the ultimate achievement of most types of meditation is "transcendence", transcendental meditation is a powerful and simple way to do it.
It involves a practice of 15-20 minutes sessions, where you need to sit with your eyes closed and repeat the mantras in your head while concentrating on nothing but the sounds you hear. You will need to repeat the word or phrase to create the meditative state you need to be able to transcend the limitations of your mind.
Many researchers find deep connections between the improvement in mental health and performance of transcendental meditation.
Transcendental meditation is a simple and natural technique that helps the body achieve a profound state of relaxation, helping one attain inner peace.
Forbes magazine advocates transcendental meditation because it is quick to learn, you don't have to wait for long to see the results.
How Do You Select a Mantra?
Originally, in Transcendental Meditation, the mantra is given by your teacher. However, if you follow your intuition, you can find your own mantra depending on what you are looking for or simply look for a mantra in the list here. The word or phrase should describe what you are looking for. For instance 'Om Hreem Shreem Hara Hara Swaaha' (in Sanskrit) could help you get more abundance in your life. Once again, it all depends on what you are looking for.
How do Mantras Work?
Mantras are sounds, words or phrases that help you develop your concentration while meditating – it helps build yourself with positivity and remove the negative thoughts. Mantras will go deep inside your subconscious mind and adjust your vibrations, so that you return to the normal balance.
Famous teachings – Understanding Transcendental Meditation
In its main core, transcendental meditation is not just about the mantra, but it is evident that the use of mantras can help you focus better and avoid distractions.
Maharishi Mahesh Yogi, the great sage from India who introduced the TM technique states that the meditation helps one to realize a specific thought, enabling him to experience the finer states of the thought itself. The thought is the mantra, and it helps the conscious mind reach the transcendental area of being.
Benefits of Transcendental Meditation
Some supporters of transcendental meditation have said that after performing this form of meditation, you feel transcended and are replaced by a state of pure consciousness.
They have also stated a few benefits of the same which are listed below:
Stability:
After performing this form of meditation, you will feel more stable in your life and will be more satisfied with yourself. As your power of concentration increases, you can take the right decisions for you, which will result in you leading a happier life.
Achieve stillness and rest:
As you progress in this form of transcendental meditation, you will feel calmer and not ponder over unimportant things. You will be able to sleep more soundly with a peaceful mind.
Reduces chronic pain:
As you now have better control over your mind, you can also better control your emotions related to pain. You will be able to cope up with pain in a better way.
Reduces anxiety:
After just a 15 minute session, you would find your troubles seeming to fade away. It will help reduce your stress levels and solve your mental illness.
Improves quality of life:
By practising transcendental meditation, you will feel more satisfied with your life, more grateful and definitely on the path to happiness.
What do you think about Transcendental Meditation? Please let us know in the comments below.
If you already practice another type of meditation and are looking for some music help, please visit our free meditation music page where you'll find guided meditations, binaural beats, isochronic tones, 432 hz, 528 hz and other Solfeggio frequencies.