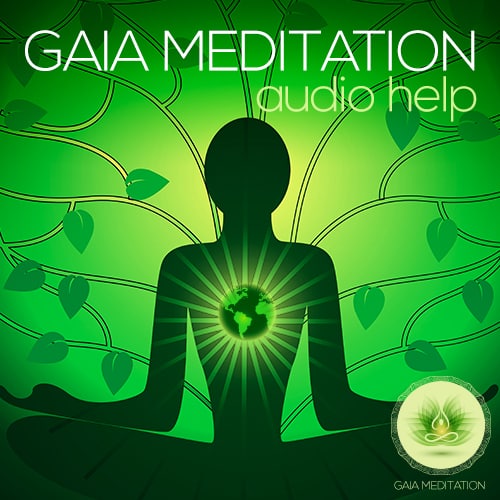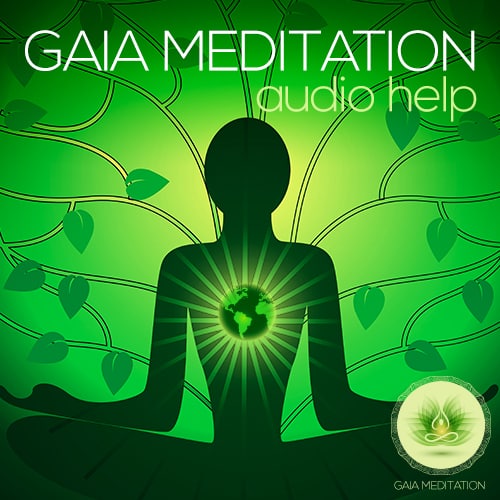 Gaia Meditation Audio Help
$9.97
Rated 4.00 out of 5 based on

1

customer rating
4.0
(

1

review)
Discover, develop & use your inner power.
Duration: 30 | 60 min
432 Hz
With or without binaural beats / isochronic tones (Alpha, Theta waves)
Sounds: water stream, birds, light breeze, atmospheric wind, harp, warm synth pads
Description
This audio track has been designed as an enhancing tool for the Gaia Meditation Method.
The music tuned to A=432 Hz, the tuning of the Universe, will harmonize your body and mind with nature, and provide powerful healing benefits.
This meditation music will drive you easily into the 3 stages of the method (1):
Stage 1: You are a free being (10 min) – Alpha (1)
Wherever you are, sit in a comfortable position, put your headphones on and close your eyes. The sound of the harp will amazingly relax you. Visualize yourself lying on the grass surrounded by beautiful scenery. Contemplate nature. You can feel the warmth of the sun caressing your face. Let your mind flow as a river, you are a free being.
At this stage, you will reach a quite deep relaxation state (Alpha brain state) (1).
Stage 2: You are alive (short version: 10 min / long version: 25 min) – High Theta (1)

You feel lighter and lighter. As your body is more relaxed, you can now focus on each and every parts of your physical body from top to bottom. Feel the life energy flowing deep inside of you. Visualize this healing light working on every vital parts of your body, inside and outside. You're increasing your vibrations in a deep relaxation and meditative state (Theta brain state) (1).
Stage 3: You exist (short version: 10 min / long version: 25 min) – Low Theta (1)
At this stage, the soft atmospheric wind will guide you into reaching a very profound conscious state (Low Theta brain state) (1).
The life energy light is flowing endlessly and harmoniously within you and around you. Visualize the universal "torus" pattern growing. You become energy itself. You're expanding more and more, spreading light all around you, and all over our planet. As you reach space, you gaze at beautiful Gaia. You're in total harmony with everything that exists. You are at peace, you're in a deep state of universal love and happiness; you are experiencing "Oneness".
This audio track will help you as a tool to enhance your practice of the Gaia Meditation Method, bringing on on the path to well-being, harmony, happiness and spiritual awakening.
(1) If your audio contains brainwave entrainment (binaural beats or isochronic tones), it will drive your brain activity in the desired state in a more effective way.
Note:
A Tibetan bowl rings to indicate the transition between each stage of the meditation process.
The full Gaia Meditation method is available as a PDF file (sent together with your purchase).
Practice the Gaia Meditation method accompanied with this audio track on a daily basis.
Use:
Headphones: required if your audio contains binaural beats only. Not required but recommended in every other cases.
Best Time To Listen: Anytime, but never while operating machinery, driving or performing other hazardous activities, especially for audios embedding binaural beats or isochronic tones.
For Personal Use.
Additional information
| | |
| --- | --- |
| Duration | 30 min, 60 min |
| Format | |
| Sound Frequency | |
| Brainwave Entrainment | |
| Brainwave | |
| Binaural | Isochronic Gap | 10.5 Hz, 7 Hz, 4 Hz |
| Sound | Birds, Harp, River, Space sounds, Wind |
| Audio Format | High-Quality MP3 320 Kbps |
| Files Size | 73.2 MB, 144.8 MB, 3x 72.8 MB + 3x 144.8 MB |
All sales are protected by Clickbank.
Immediate Direct Download
60 Day Money Back Guarantee
100% Risk Free Order
If for any reason whatsoever you are not satisfied with your purchase, we'll refund your money, no question asked.
Please note that your purchase will appear on your bank statement under the name of the Product retailer: "CLKBANK*COM" (not Gaia Meditation, nor the Product name).
ClickBank is the retailer of this product. CLICKBANK® is a registered trademark of Click Sales, Inc., a Delaware corporation located at 917 S. Lusk Street, Suite 200, Boise Idaho, 83706, USA and used by permission. ClickBank's role as retailer does not constitute an endorsement, approval or review of this product or any claim, statement or opinion used in promotion of this product.
Need Help?