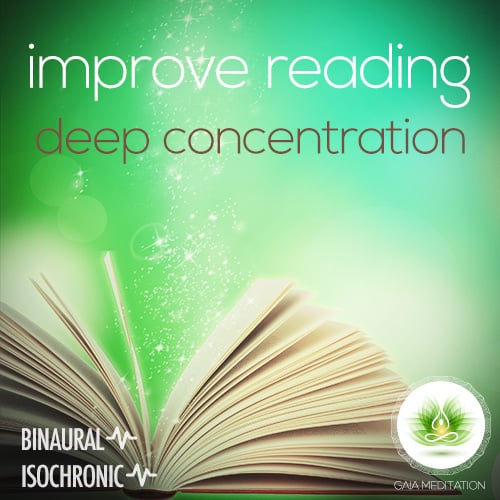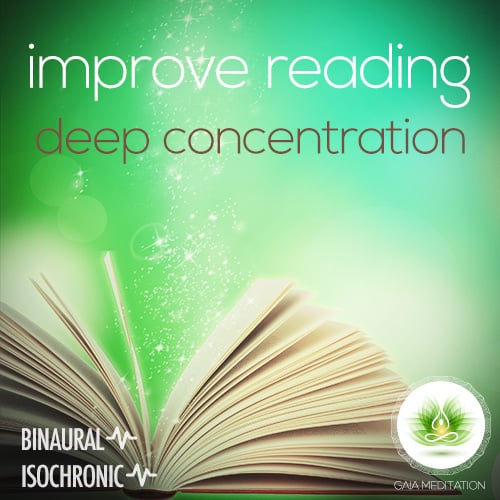 Improve Reading
$14.97
Maintain a strong focus while reading.
Duration: 1h
With binaural beats (Beta waves)
With isochronic tones (Beta waves)
With or without grey noise
Description
Nowadays, we get easily distracted by our surroundings, making it quite difficult to maintain a strong focus on some tasks.
Have you ever had these kinds of difficulties while reading?
"Improve Reading" is a collection of 4 brainwave entrainment audio tracks, including binaural beats, isochronic tones and grey noise. Tracks with binaural beats or isochronic tones will drive your brain activity in the Low-Beta range of frequency which is proven to be very efficient for improved focus and concentration while reading. Tracks with grey noise will mask out other distracting noises from your surroundings, providing you with a cocoon of concentration. If you're reading in a calm and peaceful place, you might not need them though.
To read with a higher focus, here are a few tips for you:
1) Turn off the instant messengers, mobiles and email notifiers.
2) Pay attention to your posture: sit comfortably on a chair with a proper support for your entire back.
3) Clear your mind for a minute before starting.
4) Play the "Improve Reading" audio track and start reading.
5) Make a 10-minute break after 50 minutes of reading. According to Peter Drucker, the father of business management, 50 minutes is the ideal amount of time to focus on one item before we start to feel like we need a break.
These few tips will make a huge difference regarding your ability to focus while reading. Practicing these tips regularly will not only improve your reading, but they will also help you enhance your focus in other areas of your life.
Use:
Headphones: Required if your audio contains binaural beats only. Not required but recommended with isochronic tones, in order to filter out ambient background noises.
Best Time To Listen: anytime, but never while operating machinery, driving or performing other hazardous activities. As this audio induces Beta waves, never listen before going to sleep.
For Personal Use.
Additional information
| | |
| --- | --- |
| Duration | 4x 1h |
| Format | |
| Brainwave Entrainment | |
| Brainwave | |
| Binaural Gap | 14 Hz |
| Isochronic Gap | 14 Hz |
| Audio Format | High-Quality MP3 320 Kbps |
| Files Size | 353 MB |
All sales are protected by Clickbank.
Immediate Direct Download
60 Day Money Back Guarantee
100% Risk Free Order
If for any reason whatsoever you are not satisfied with your purchase, we'll refund your money, no question asked.
Please note that your purchase will appear on your bank statement under the name of the Product retailer: "CLKBANK*COM" (not Gaia Meditation, nor the Product name).