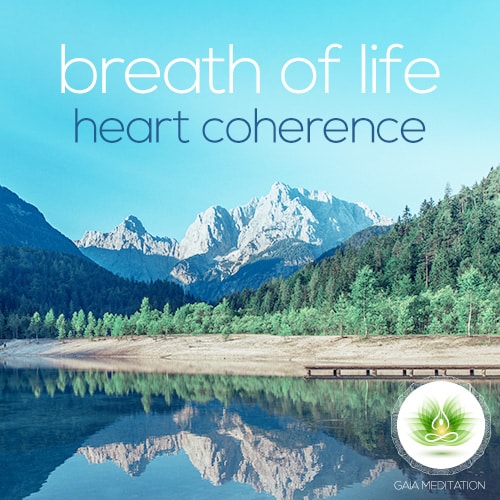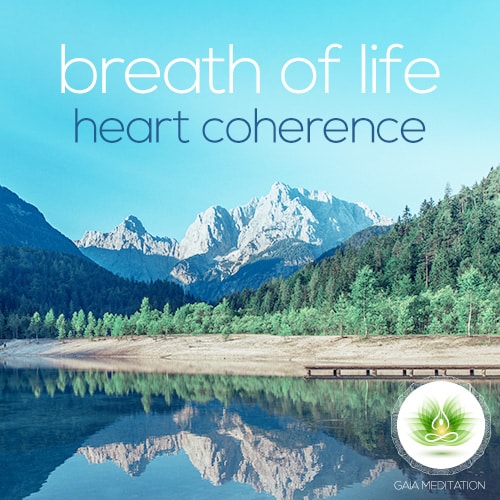 Breath Of Life
$9.97
Increase your resilience.
Duration: 3x 5 min
Sounds: pink noise, waves, birds, soft breeze, grasshoppers
Description
« Breath Of Life » is a pack of 3 five-minute audio guides that will help you achieve the heart coherence state.
Each of them contains pink noise combined with different sounds: ocean, night and forest.
The pink noise is also mixed with a sound of breath. This will guide you to follow the heart coherence breathing technique.
1. Heart coherence breathing technique
Breathing Cycle (1):
Inhale for 5 seconds as the pink noise volume increases.
Then, exhale for 5 seconds as the pink noise volume decreases.
Repeat this process throughout the audio guide and try to keep your breathing as fluid as possible.
Don't rush when you breathe in, do it slowly and in a steady way.
To reach the heart coherence, you will do 6 cycles in 1 minute.
The session lasts 5 minutes.
After 5 minutes, the benefits will last for 4-5 hours.
The more you'll practice, the more you'll follow the breathing cycle without thinking too much. You'll be more easily immersed into the natural scenery of the audio. This will help you to enter into the heart coherence state in a quicker way.
2. Benefits of Heart Coherence
The heart coherence state helps us regulate the heart beat and autonomic nervous system.
Here are a few benefits of heart coherence:
– Reduces stress and anxiety (reduction of cortisol levels).
– Enhances immune system
– Releases anti-aging hormone (DHEA)
– Improves learning
– Enhances intuition
– Improves sleep
– Enhances functioning of the nervous and digestive systems
– Enhances concentration
Heart coherence also improves performance in sports. Sportsmen call this state « being in the zone ».
Globally, the heart coherence helps to increase your resilience.
3. Recommendations to get optimal benefits
– Before starting any session, place yourself in a quiet place and be sure not to be disturbed. Turn your phone off or put it on flight mode. Sit in a comfortable way with your spine straight.
– Do three 5-minute sessions per day: in the morning as you wake up, at mid-day before lunch and in the evening before dinner (or before sleeping). But globally, proceed as you feel.
You can even do a session just before your meditation practice.
If you are consistent, within 2 weeks of a daily practice, you'll notice a real physiological change.
To get optimal benefits, you have to practice on a daily basis for at least 2 months.
(1) 5 seconds inhalation / 5 seconds exhalation is a suggestion of rhythm. It's commonly used and we use it as well in our exercises.
Use:
Headphones: Not required but recommended.
Best Time To Listen: anytime, but never while operating machinery, driving or performing other hazardous activities (especially for audios embedding binaural beats or isochronic tones).
For Personal Use.
Additional information
| | |
| --- | --- |
| Duration | 3x 5 min |
| Format | |
| Brainwave Entrainment | |
| Sound | |
| Audio Format | High-Quality MP3 320 Kbps |
| Files Size | 3x 12.8 MB |
All sales are protected by Clickbank.
Immediate Direct Download
60 Day Money Back Guarantee
100% Risk Free Order
If for any reason whatsoever you are not satisfied with your purchase, we'll refund your money, no question asked.
Please note that your purchase will appear on your bank statement under the name of the Product retailer: "CLKBANK*COM" (not Gaia Meditation, nor the Product name).